Introduction
Choosing a binding is part of the on demand printing experience. But which one is best for you? We've compiled a list of the most common bindings used in simple on demand PDF printing. The most popular binding types available in the US are listed here along with the max page count for each binding type and a description of their features & uses. printMe1.com offers all of the binding types on this list.
Binding types designed for simple PDF printing are all mechanical in design and are very durable. In the first step of the process, the sheets are punched- sometimes by hand and sometimes in line during the printing process- followed by the step of attaching a metal or plastic mechanism to the stack of punched sheets to hold the pages together. For all combs and coil bindings, we automatically choose the correct size binding based on manufacturer recommendations so the pages turn properly. These binding types are all designed to for the US Letter paper size (8 1/2" x 11"). All of our bindings are designed for long edge binding on US Letter paper, unless noted otherwise. The mechanical binding types are perfect for utilitarian uses where the print is carried around in a backpack, used frequently, or stored in extreme temperatures.
There are more complicated glue based binding types such as perfect binding that require a larger cover that is attached with glue, then are edge trimmed down to size. Perfect binding is not included here due to its relative complexity in design and processing requirements, compared over the mechanical binding types most users of simple demand printing prefer. We do not offer tape bindings that are glued on because they can fail in extreme heat conditions.
Each binding type has a different limit of the maximum pages that can fit. Also if you are using printMe1, during checkout, the site only displays the binding types that fit your PDF's page count.
Pro Tip: If your PDF is too large for the binding you need, read this post about splitting the PDF into smaller volumes.
The page counts listed as maximums reference the page count in your PDF, and assume double-sided printing. Each page in your PDF is a "side of print". There are 2 pages per sheet of paper, and that goes by a few names- front and back printing, double sided printing, or duplex printing. The word "pages" refers to pages in a normal book and not sheets of paper.
We print PDF's so they can be used in a book format, and there are some different binding options to choose from based on your use. Also don't forget that binding types differ in the maximum number of pages they can hold, so the page count plays a role in the decision as well.
Covers are included in the page count limits. Note that all bindings include a clear cover and black back cover. Options "3HP" and "No Binding" do not come with covers.

We do intend to update this post if we add any new types, so please check back occasionally for more information.
Binding Types for Simple PDF Printing

GBC Comb- Up to 800 Pages
Our "Standard". The GBC Comb bind is the Classic. It's hefty. It's sturdy. This is our favorite all around binding! The pages can lay flat when opened on a desk or table. Sometimes this is also called "Cerlox" binding. 19 rectangular holes are usually punched in line during the printing process but sometimes are punched by hand on an offline machine. The plastic binding mechanism is preformed into a comb of 19 flexible PVC plastic teeth, which are retracted by our professional equipment then released at once through the holes of the pages. The teeth curl through the holes in the pages and into the spine of the comb, holding the pages in place. This is a very durable binding. Our largest size of GBC Comb holds 800 double-sided pages (400 sheets).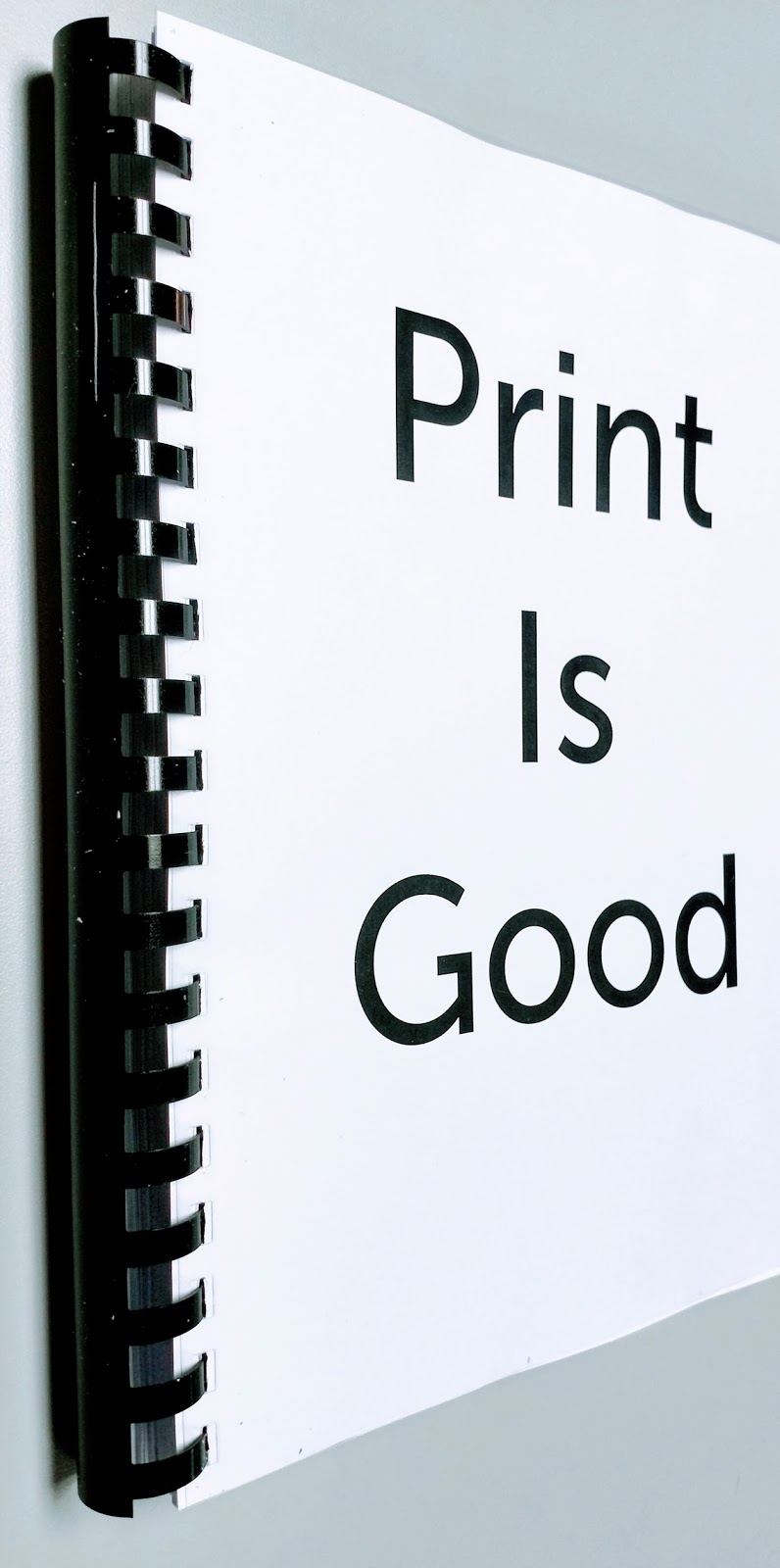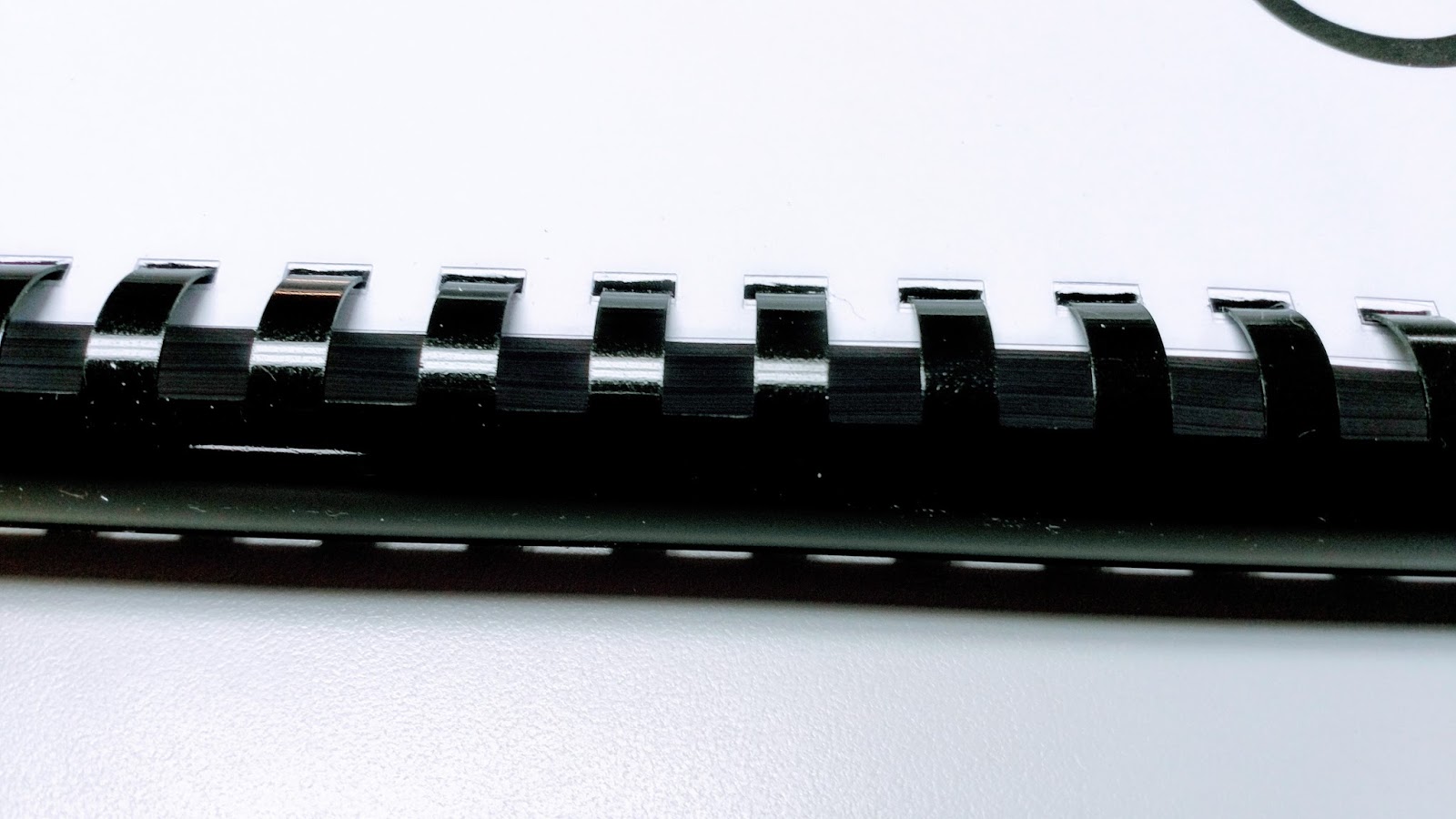 Sturdy plastic comb binding
Plastic Coil- Up to 400 Pages
This type is a plastic coil hand-spun onto paper punched with holes for coil to spin through. The pages easily lay flat on a desk or table. Because of the coil, the pages can also flip 360º to the back side, so only the top page is usable. This is great if you expect the print to be used on a small desk for notetaking or reference, like desks found in a lecture hall, so this binding is comfortably usable in a more compact format. It's also boasts a classic "notebook" style look.
Our max size holds 400 double sided pages (200 sheets).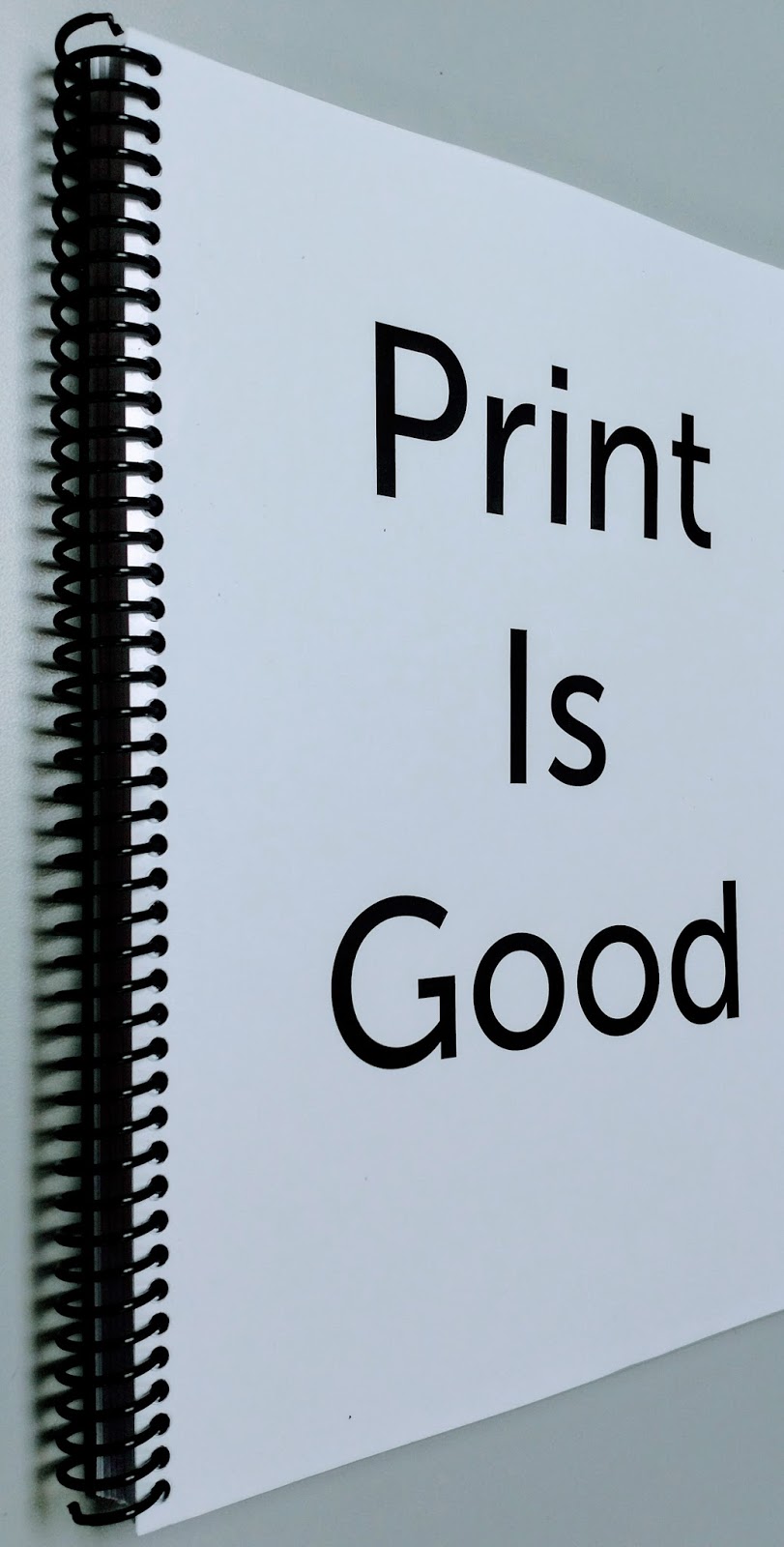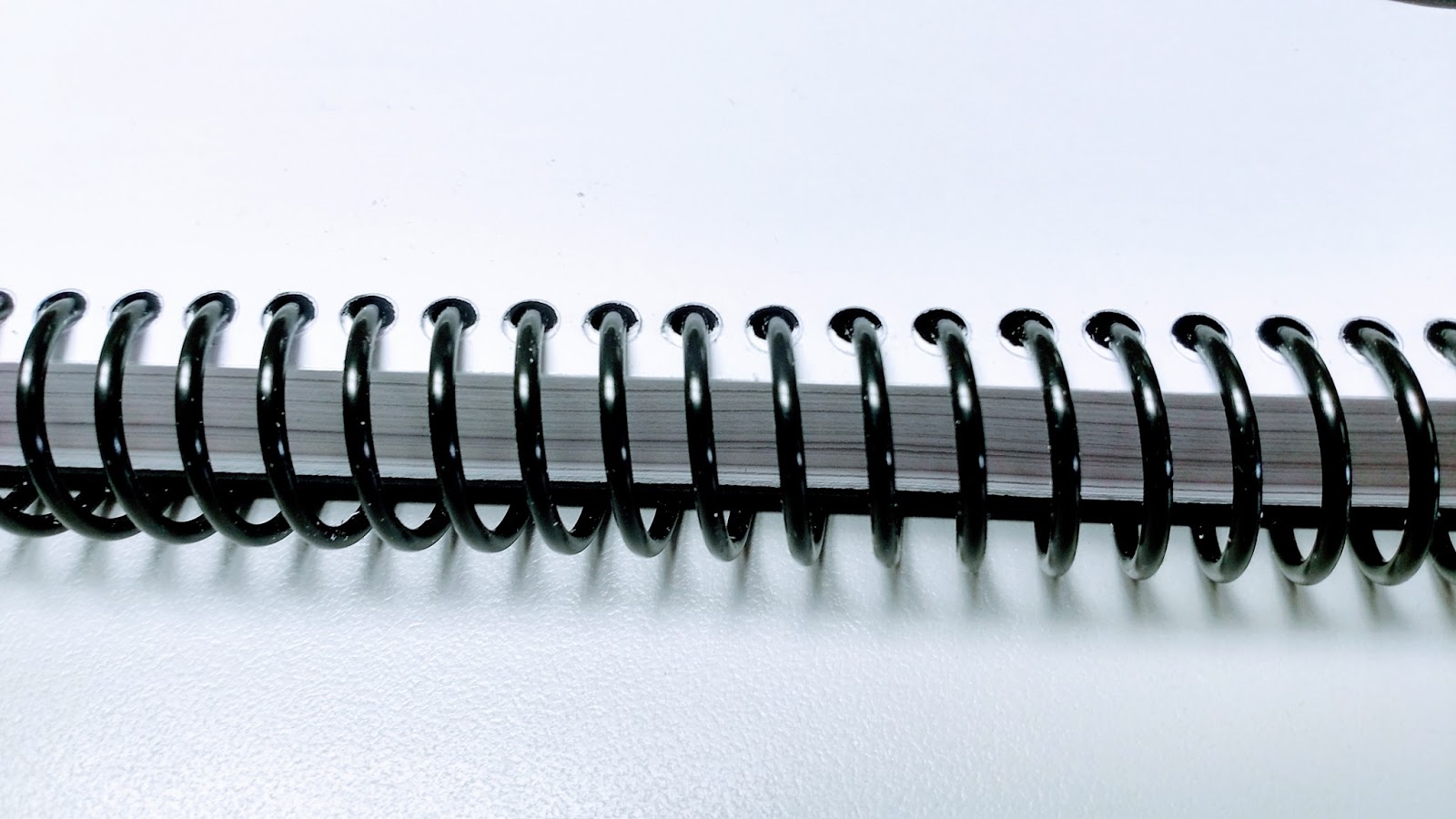 Velo- (Discontinued)

This binding is no longer offered as the components are no longer manufactured.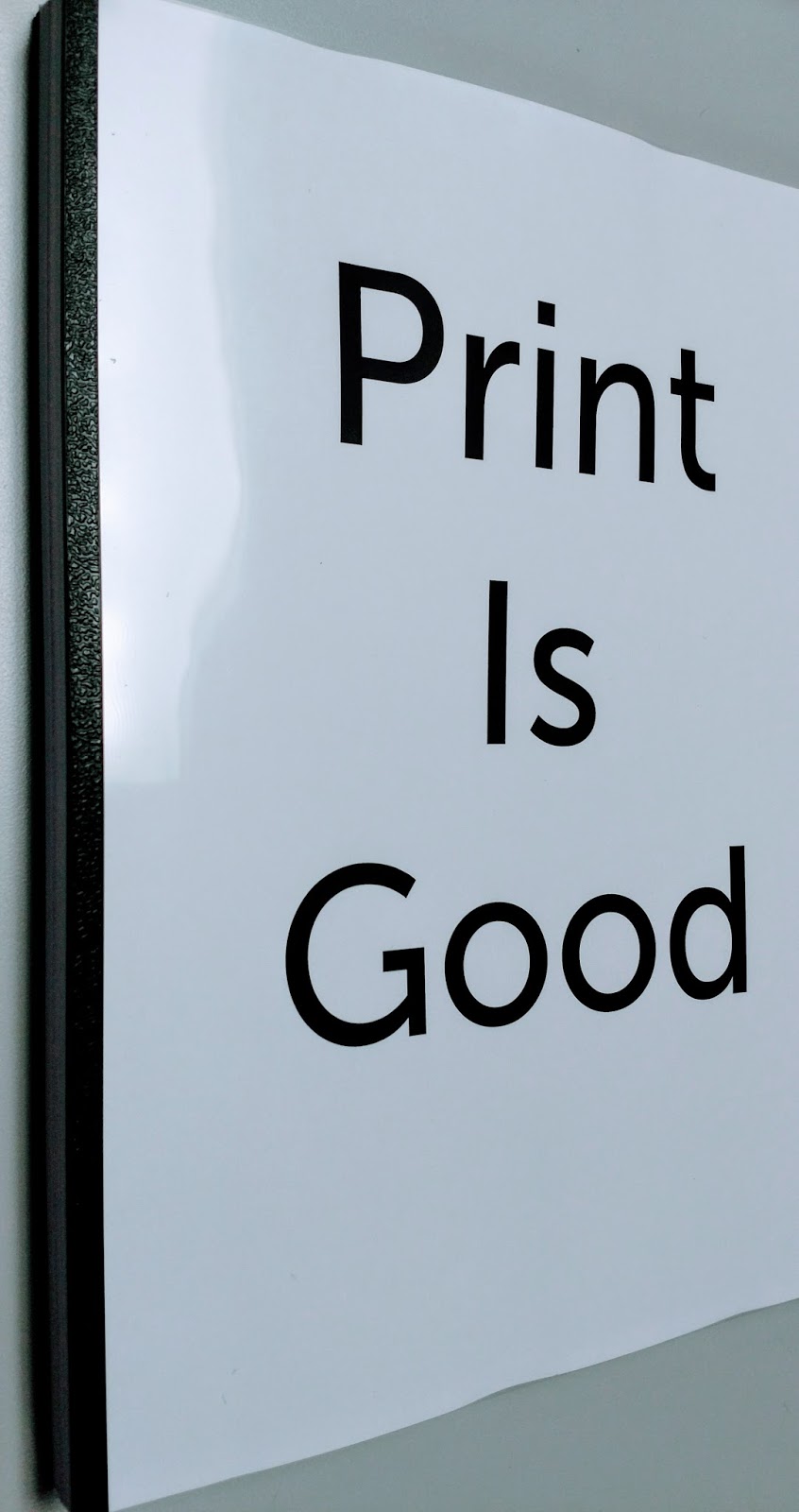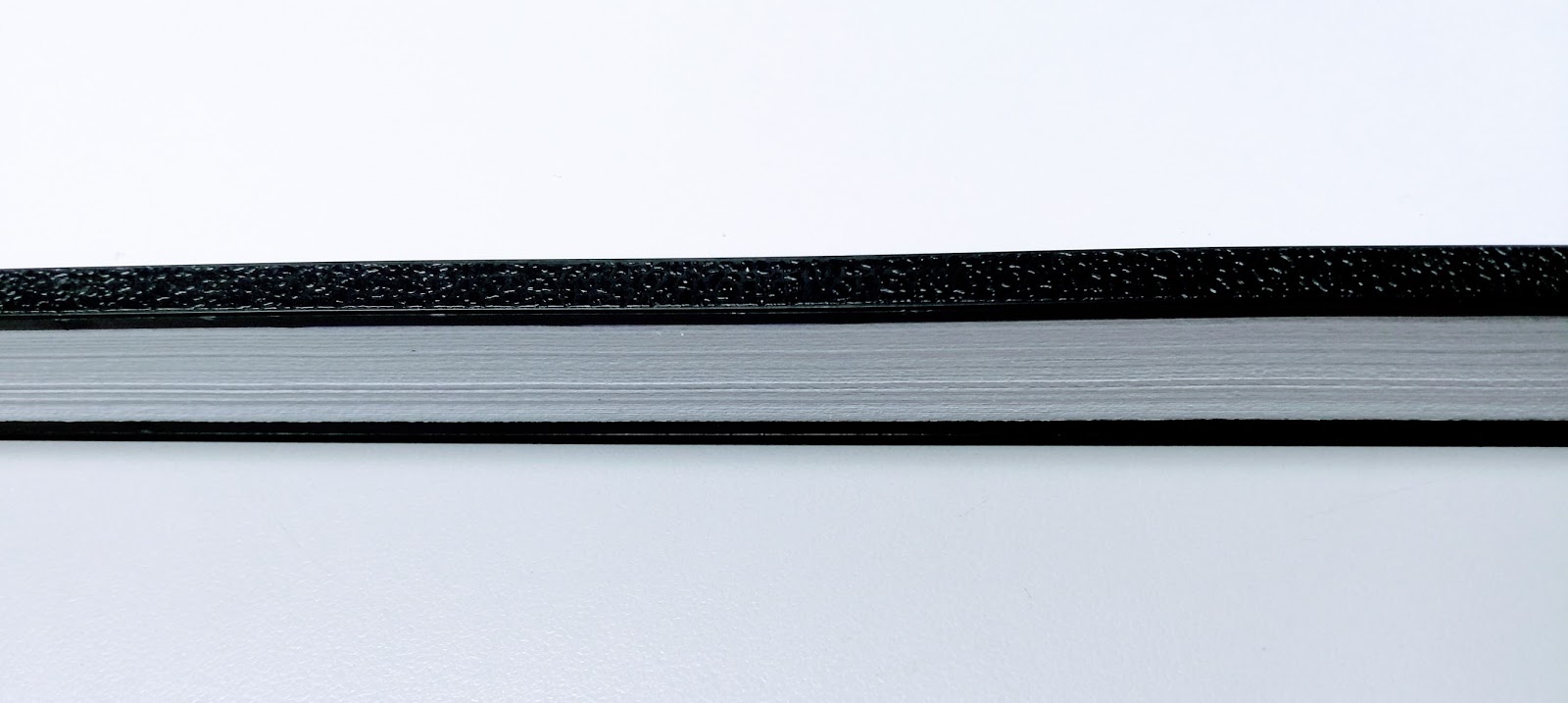 Wire-O- Up to 400 Pages
This is a metal comb that bends around & through the punched pages. Wire-o is also known as "twin loop" or "double loop" binding to describe the design of the metal comb. It has a cool style to it, and the document will lay flat also. The pages can also be flipped 360º around to the back cover to be used in a more compact format similar to Plastic Coil. The metal is more expensive than plastic, so it costs more than the plastic options. Our max Wire-o comb holds 400 double-sided pages (200 sheets.)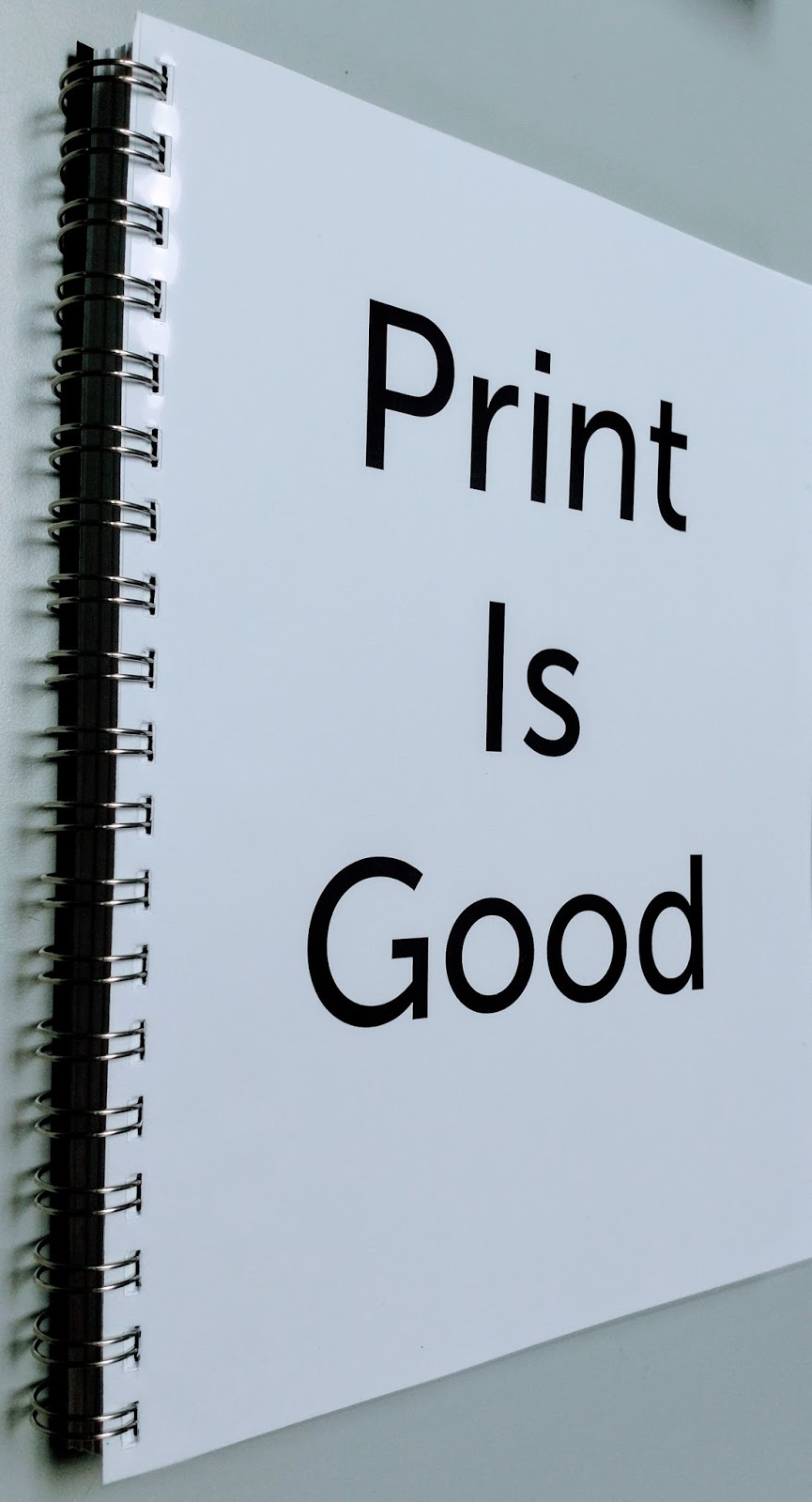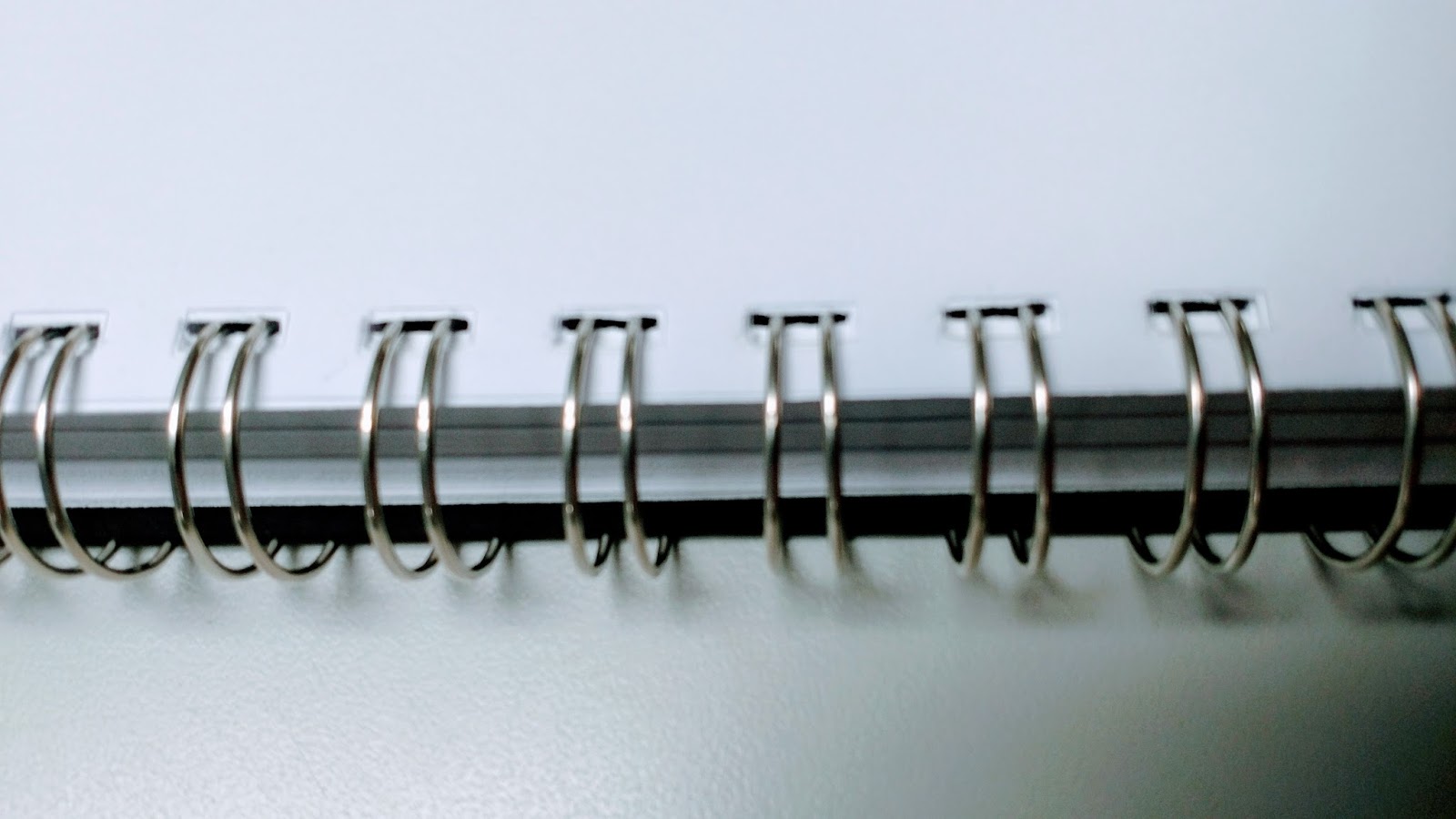 3 Hole Punch (3HP)- No Page Limit
3HP stands for three hole punch. Use this for prints that you already have a binder for. 3HP works great if you have a large document you plan to add more pages into over time. You'll need to supply your own binder if you choose this option. Binder Not Included. Note: The USPS does not allow documents that are 3HP or No Binding to qualify for their US domestic shipping book rates, so prints with these bindings will automatically ship Priority to a US recipient from our site.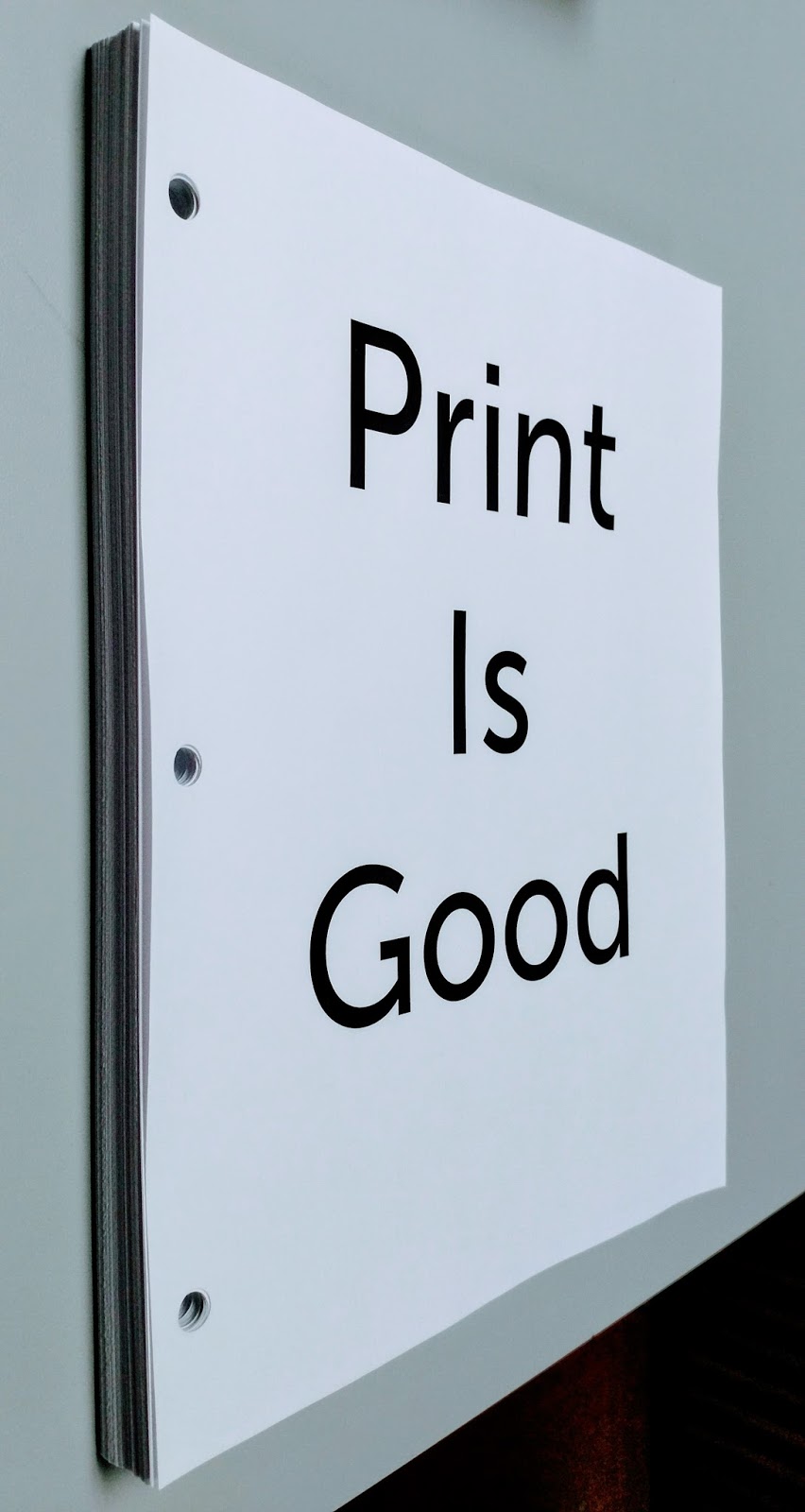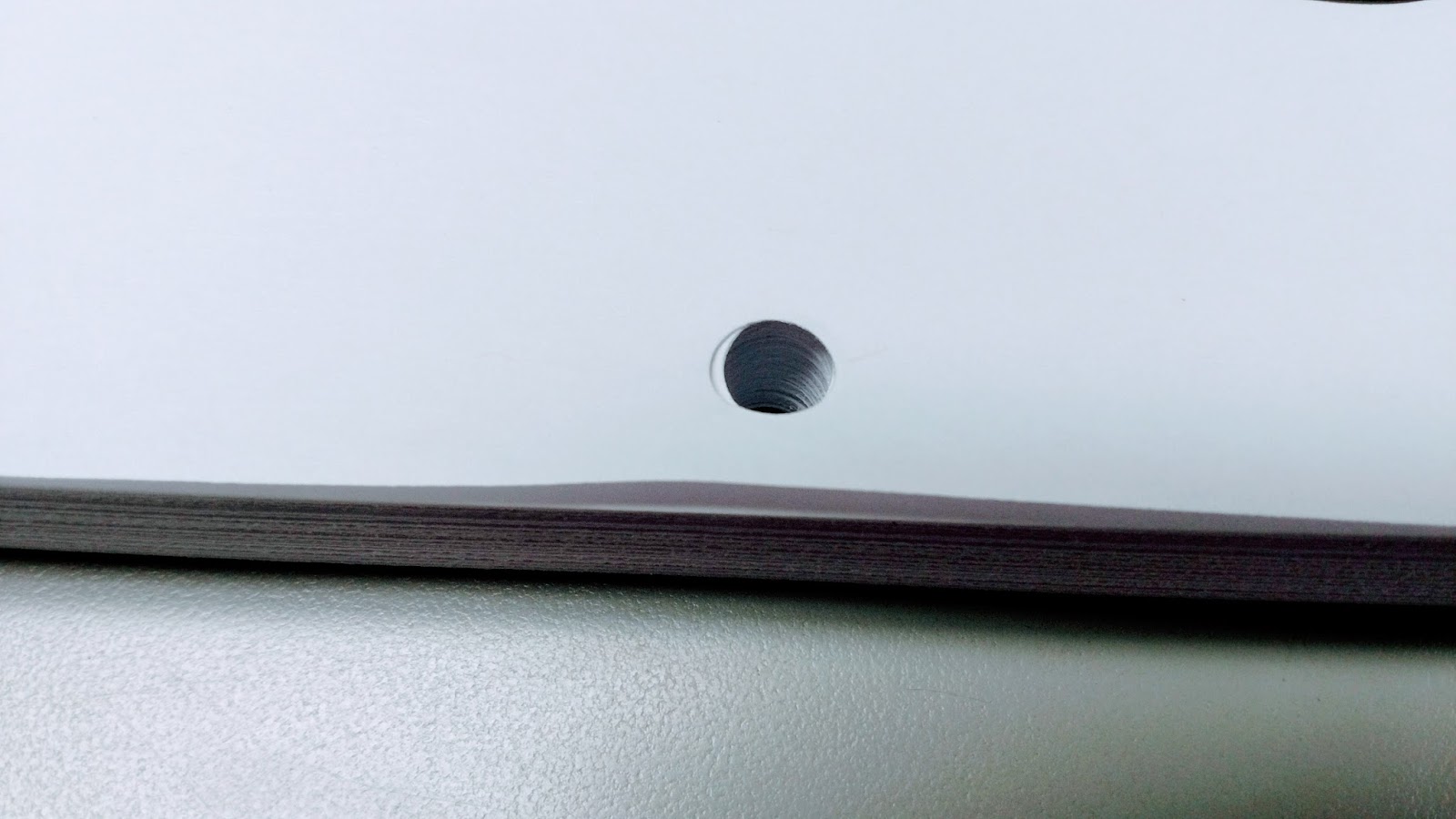 Binding types listed by best use:

Lay Flat Bindings: GBC Comb, Plastic Coil, Wire-o
Lay flat bindings are ones that allow the cover, spine and pages to lay flat on the desk when the book is opened. This feature is needed if your PDF will be used for notetaking. Bindings that lay flat when opened are easy to write in.
Bindings that flip 360º: Plastic Coil, Wire-o
Some lay flat bindings can also flip unused pages 360º to the back to be used with only the top page showing, which is great for using on a small desk or when the document needs to be held with one hand.

Easiest to update: Three hole punch (3HP)
3HP is the way to go if you will be adding pages to your document, or are printing something to add to another document.
Conclusion
Which binding is best for your on demand PDF print? It all depends on how you plan to use the final print, and how many pages are in it.
Lay flat bindings (GBC Comb, Plastic Coil, and Wire-o) are best if you need to write in your document. These types all have varying maximum sheet capacities, so considering which binding will fit on your document matters also. Then a binding like three hole punch (3HP) is more flexible if you plan to add more pages or generally update your document.
There are several different choices for binding an on demand PDF print based on your situation. printMe1.com offers all of the bindings listed above. Choose the one that works best for you!