Introduction
printMe1.com is committed to using sustainably sourced papers for our simple print service that achieve the best looking prints for on demand printing that run at high speeds and print double sided like we do.
Paper production is a complicated process that involves forests and forest management, paper mills, and paper distributors. Paper comes from a renewable resource- trees- that are grown as a crop to be harvested, then replanted. Forestry is one of the most sustainable and environmentally beneficial industries on the planet. Check out our sustainability page more more information.
Our paper sources and brands change based on availability. Paper mills change the types of paper they make based on economic conditions and the availability of the timber resources they have access to. We do our best to research our options and make intentional choices that involve criteria beyond the lowest price.
Paper specifications include brightness, weight, and finish texture. Sustainability certification organizations include the Forestry Stewardship Council (FSC). FSC promotes environmentally appropriate, socially beneficial, and economically viable management of the world's forests. We evaluate these criteria to source the best fit for our applications.
We occasionally test out new options not listed below to evaluate if a new paper product will run in high speed printing equipment. We will include that information here when available, and update the information on this page as needed.
We typically use different papers for black and white printing and color printing. Here are the two primary paper types we currently use at printMe1.com: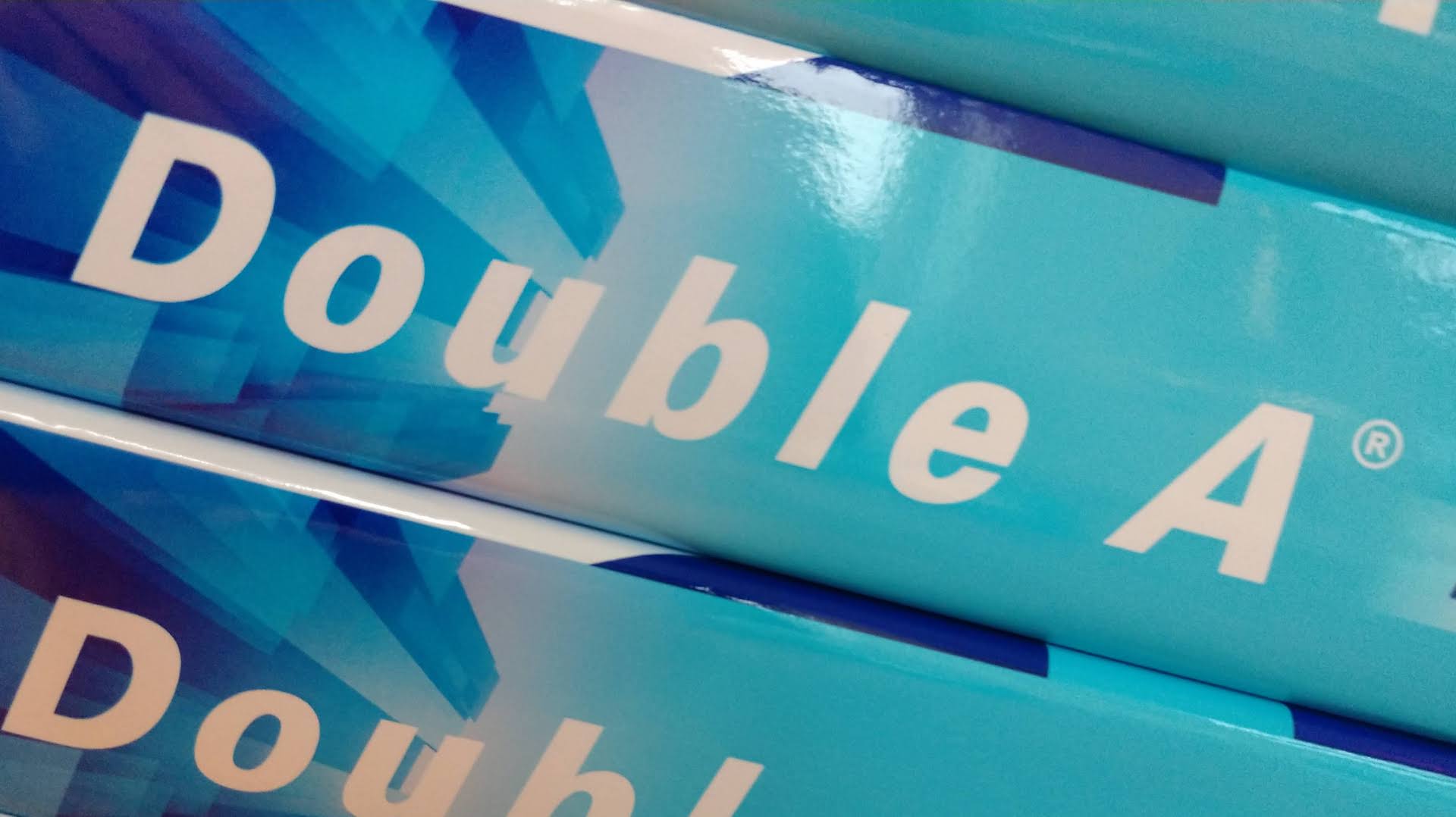 Double A (Black and White Printing)
printMe1.com Notes:
We were happy to find this paper when we did. Double A is a paper from Thailand that has a very unique sustainability model.
The trees grown for Double A pulp are fast growing and primarily used for paper production. (In North America, most pulp comes from trees not suitable for making building products, so this is unique in that regard as well that the pulp is coming from trees grown specifically for paper.)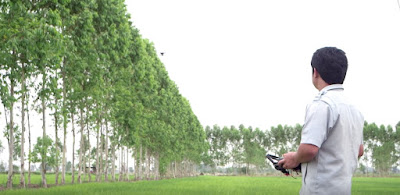 Double A works with Thai farmers to plant these kinds of trees in the land between rice farming areas (called Kahn-na- more info in this video link), so it generates extra revenue for the farmers.
Double A pays the farmers for the trees when they are ready to be harvested, and any waste not used for paper is consumed for electricity generation in the community.
We've found the paper to run great on high speed equipment and also looks amazing. It's bright, and while 20# papers do vary in density, this paper feels solid when holding a bound book, or when turning a page. This is a smooth and fine paper more than perfect for printMe1.com's needs.
Specifications:
Weight: 20#
Brightness: 96
Texture: Smooth

FSC Approved: Yes
Manufacturer's Notes:
"Environmentally Sustainable-

To reduce logging of forests, Double A grows fast growing trees as raw material in Thailand. Involving the local communities to plant these trees in unused areas on existing farmland enables farmers and villagers to earn additional income.

Double A draws all of its water consumption in the process from a 35 million cubic meter reservoir filled by excess rainwater runoff.
Double A uses renewable biomass energy generated from wood by-products. No waste is wasted in DOUBLE A's environmentally-friendly process.
Super Smooth-
The secret to super smooth paper is the high fiber content per gram in each DOUBLE A sheet. This gives sharper images and good double sided printing. "
Mowhawk Color Copy 98 (Color Printing)
printMe1.com's Notes:
This paper really impressed us when it came off the machine for the first time. 24# for digital laser is harder to find since 2020, and this paper works phenomenally well. Mowhawk is a company from upstate New York, about a day's drive from our main US shop. They make some amazing paper, and have a comprehensive sustainability plan. We're excited to have this in our stock, and think you'll be too when you see it and hold it for yourself and open your color printed book.
Weight: 24#
Brightness: 98
Texture: Smooth
FSC Approved: Yes
Manufacturer's Notes:

Spec sheet
"Mohawk Color Copy sets the standard for today's high-resolution digital color printers and copiers. Each product is engineered to enhance digital print performance from the office to the pressroom."

"Every good product starts at the source. And paper is no exception. In our case, all of our papers begin with fiber, water and energy; critical natural resources that we have never taken for granted. And because we care about the environment and are committed to a sustainable future, we source pulp from sustainable forests, we use recycled fiber, we conserve water, and we harness wind power for our mills' electrical energy. Our customers might not know all this when they touch our paper, but they are witnessing the culmination of careful material sourcing and time-perfected techniques."-Source