Introduction
[Updated 7-27-23]
Questions about how we ship? We break down all of the shipping details here!
Ready to ship in 2 business days or less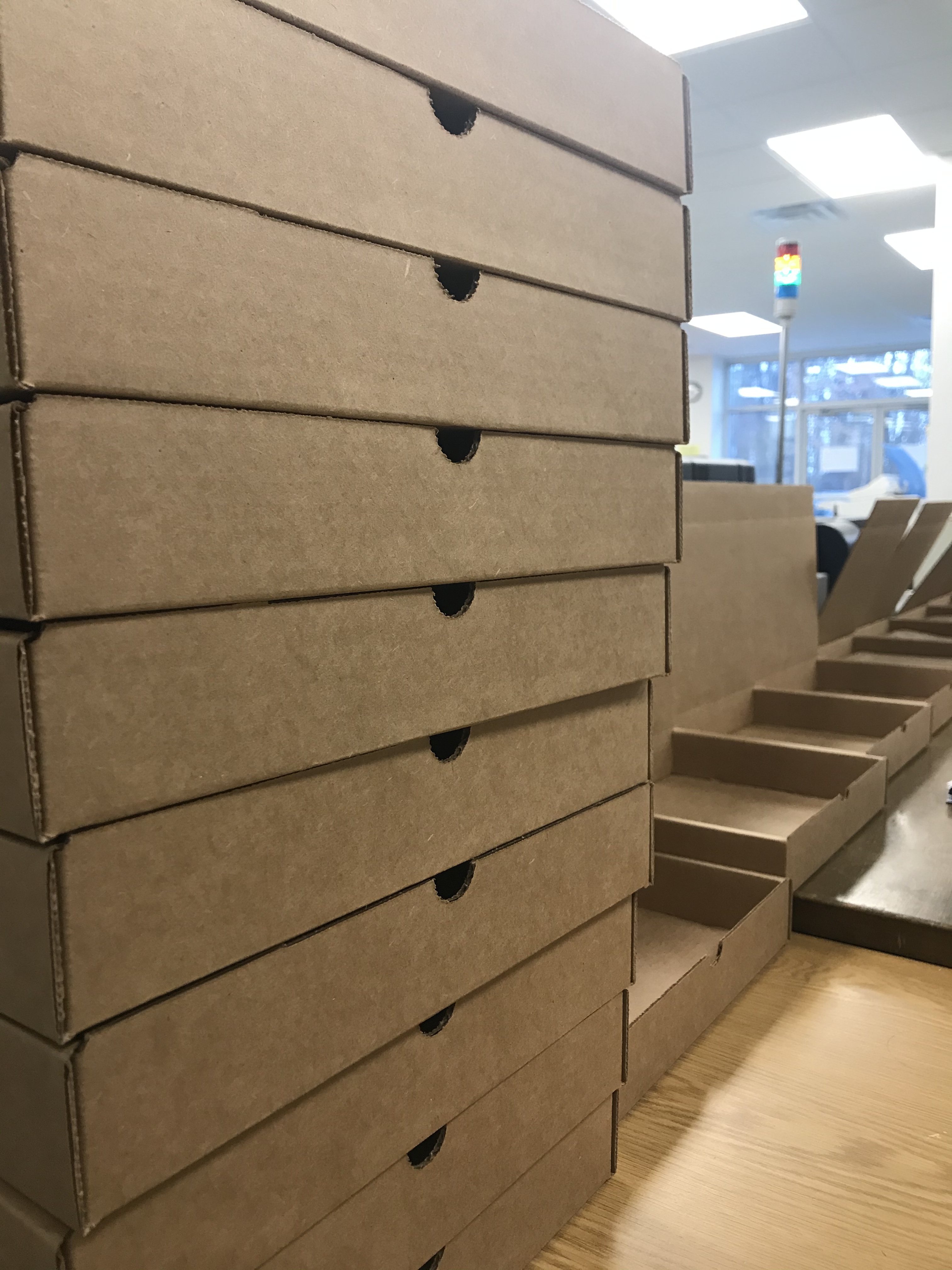 Before we get to shipping, once your print order is placed, we go to work. Our site is uncomplicated, simple, and easy to use.
Depending on the time of day, your order may go to press within seconds of payment.
We have a streamlined production process that ensures your order is professionally prepared and produced error free. We detail the entire production process on our "how it works" page.
Our packaging for bound materials consists of recyclable paper materials for wraps and fillers, including a sturdy cardboard box. Unbound materials are shrink-wrapped before boxing.
We also take special care in the final packaging of the prints to make sure your print experience is enjoyable.
Once the box is sealed, the order is ready to ship, we apply the shipping label from the carrier. You'll receive a notification email from us shortly afterwards with the tracking information.
All of this occurs in 2 business days or less.
Standard Shipping- US
[Update- As of July 25, 2023, we are using the USPS for our Standard shipping service.]
Standard shipping to US addresses is free and is available for bound materials.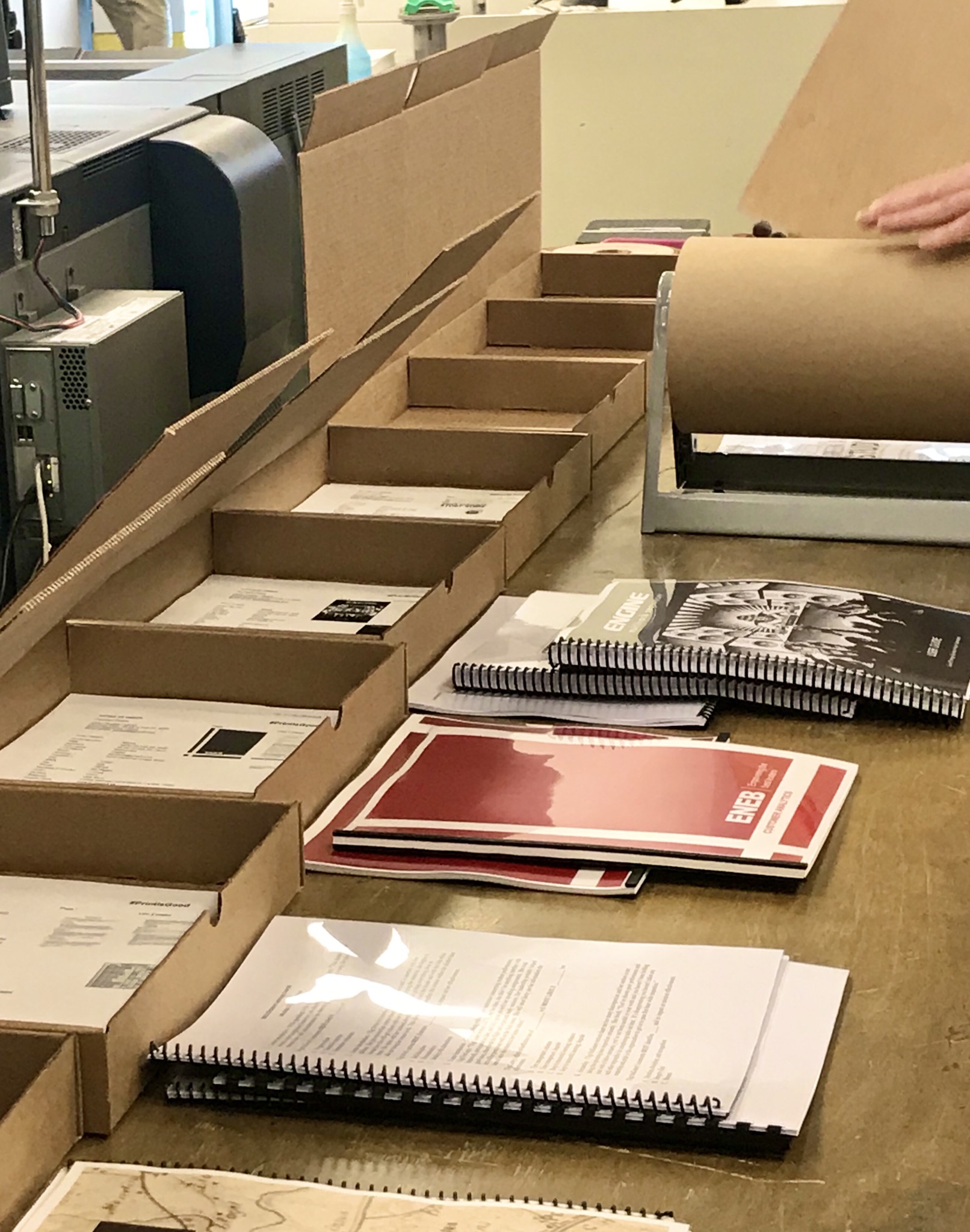 Standard shipping is initially processed by UPS, then transferred to the USPS for final delivery.
Most orders spend 4-9 days in transit. This is not a time guaranteed service, so it can take longer in rare instances.
The tracking number you receive is from UPS, and if you click the tracking link, you will see the UPS history. There is usually a delay of up to 48-72 hours before the first tracking detail appears.
This doesn't mean the order isn't moving. The shipping history will make its first update after the shipment is processed at the regional processing center ⅓ of the way into the shipment's journey.
After departing the initial processing center, the shipment is dispatched to a hub closest to the final destination. Updates will occur when departing and arriving any hub. No updates occur when moving.
Standard shipments depart weekdays at the end of the day.
Priority Shipping- US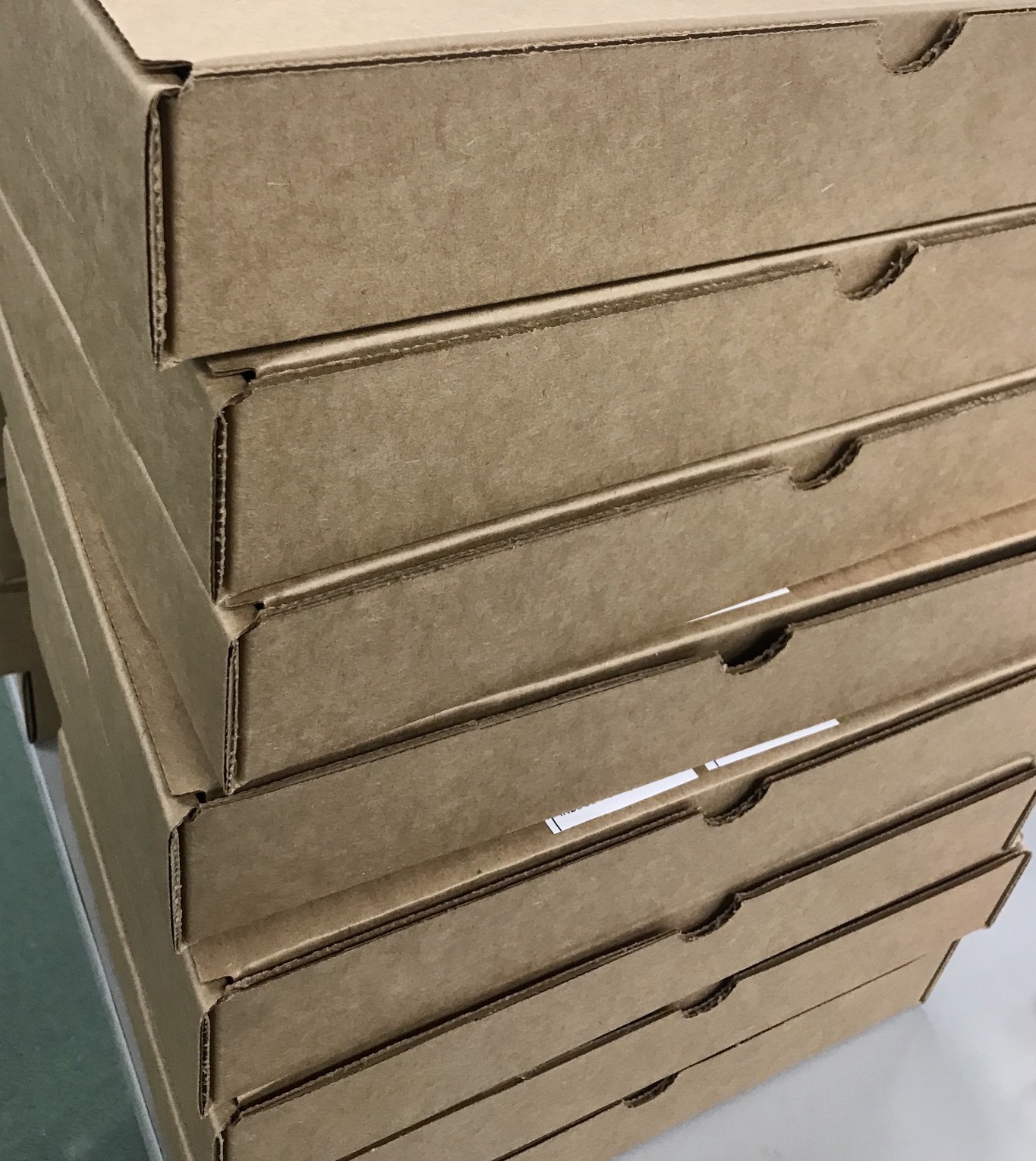 For addresses in the US, we also offer USPS Priority shipping.
This is a service that is 3-4 days in transit. These shipments depart with the USPS around mid-day usually.
The first update to the tracking will not occur until about 24 hours later when the shipment arrives at a regional hub.
Final delivery is made by the USPS. Local conditions can impact the delivery time.
If you have unbound prints shipping to a US address, they do not qualify for our standard shipping per USPS regulations, and must ship via our USPS Priority option.
Standard Shipping- Canada
Yes, not only do we ship to Canada, it's very affordable!
[Update- As of July 25, 2023, we are using the USPS International First Class for our Canadian service.]
Our primary method is a UPS service that works with the Royal Canadian Post.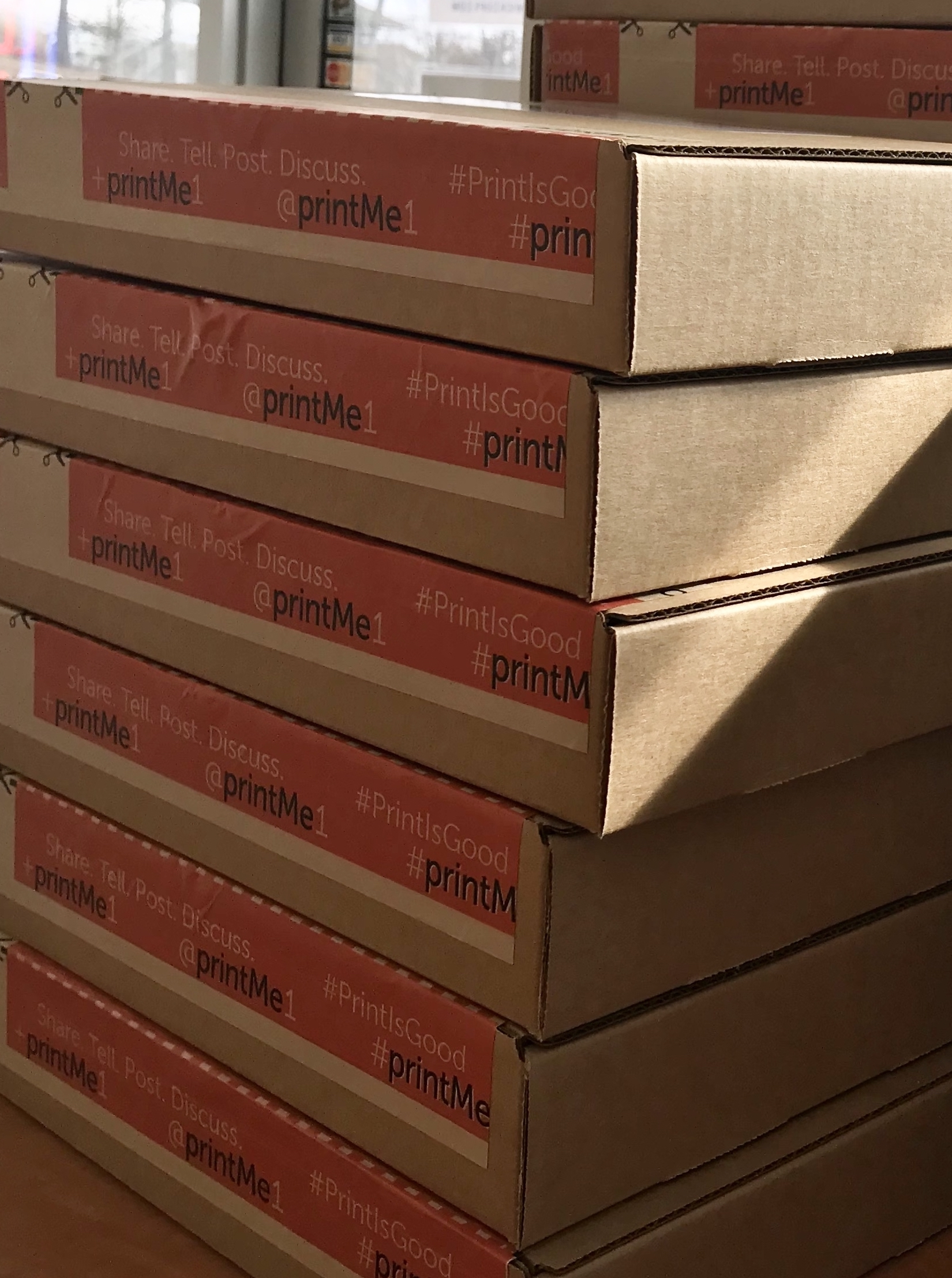 Once they are ready to ship, the shipments depart our shop weekly and take about 7 days in transit. These shipments go through UPS's customs service before transferring to the RCP for final delivery.
Please note these shipments do not depart our shop on a daily basis, so please factor extra time for final delivery.
We also occasionally use USPS International First Class which uses the normal customs before being transferred to the RCP.
Materials can be either bound or unbound.
Conclusion
printMe1.com ships to addresses in the USA and Canada.
Recipients in the US can choose from Standard or Priority shipping. Standard takes 4-9 days in transit, while USPS Priority take 3-4 days in transit. Transit time is in addition to printing time, which is ready to ship in 2 business days (M-F).
Canadian shipping departs our shop on a weekly basis, and takes about 7 days in transit.
This post will update as our shipping options develop.