There is an odd quirk about US Law PDF publications you might have noticed.
US Laws are posted online in HTML, Text, and PDF formats. Most people scan them online for specific things, but many people prefer to download the PDF and print from that. It sounds easy and straightforward, but there's a quirk in the process.

Enacted US law and Federal Court PDF's set on a 10" x 15" page
The PDF the US Government uses to distribute the enacted law is from the US Government Printing Office and is set up in a 10" x 15" page format, with the text centered in the middle. The extra space from the large size page is all margin. What does that mean for you?

The Shrinkage Factor- Here's a 10" x 15" page fit to 8 1/2" x 11" US Letter: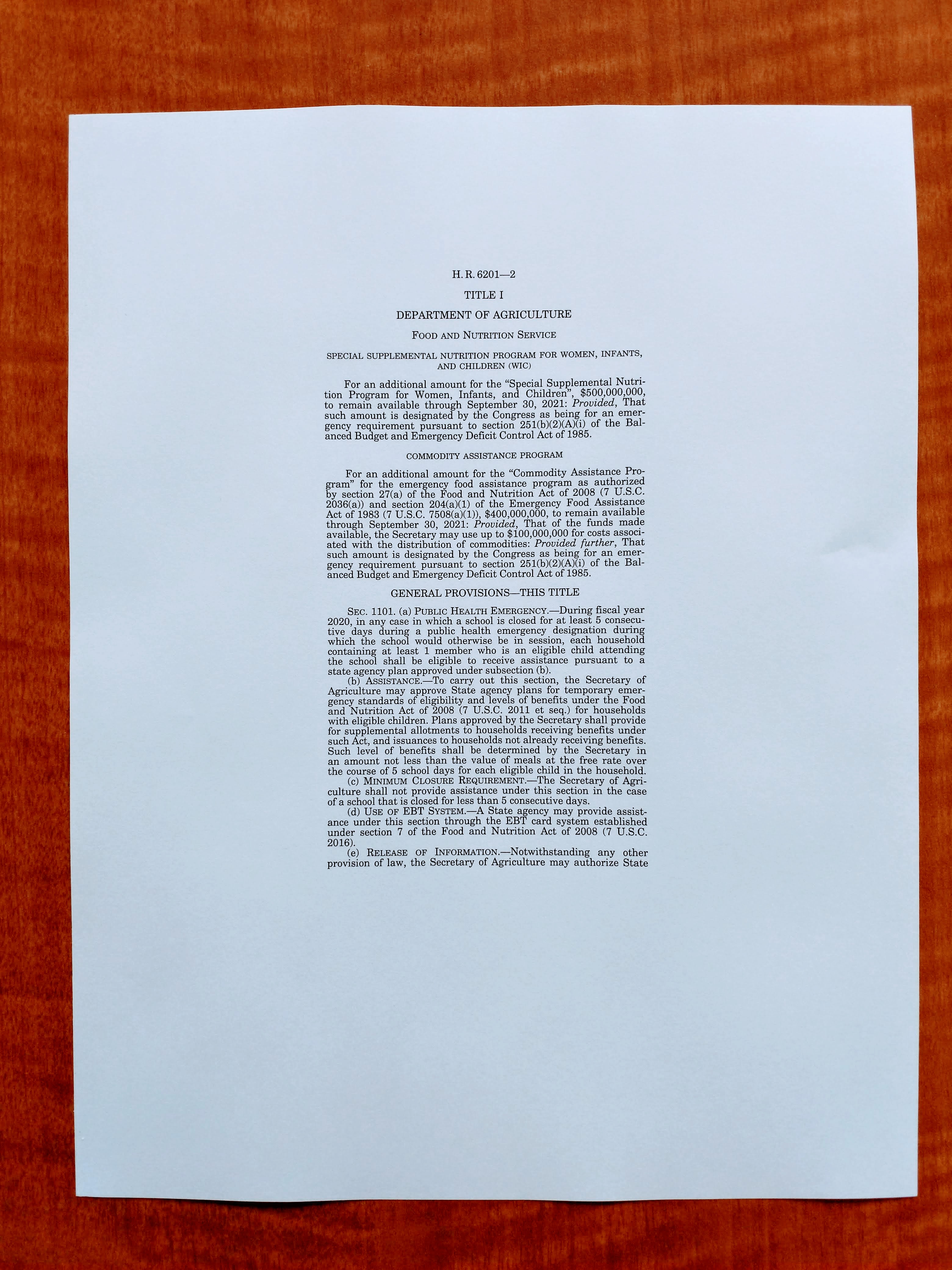 If you print one of these at home on a standard printer, the printer will shrink the page to fit on a standard US Letter page. This means all of the whitespace remains, and the text shrinks too.

The words become extremely small and difficult to read. If the PDF is has a very high page count, this is a problem if you need to read, study, or hilight the PDF print. But printMe1.com has fixed that.

Our Free Fix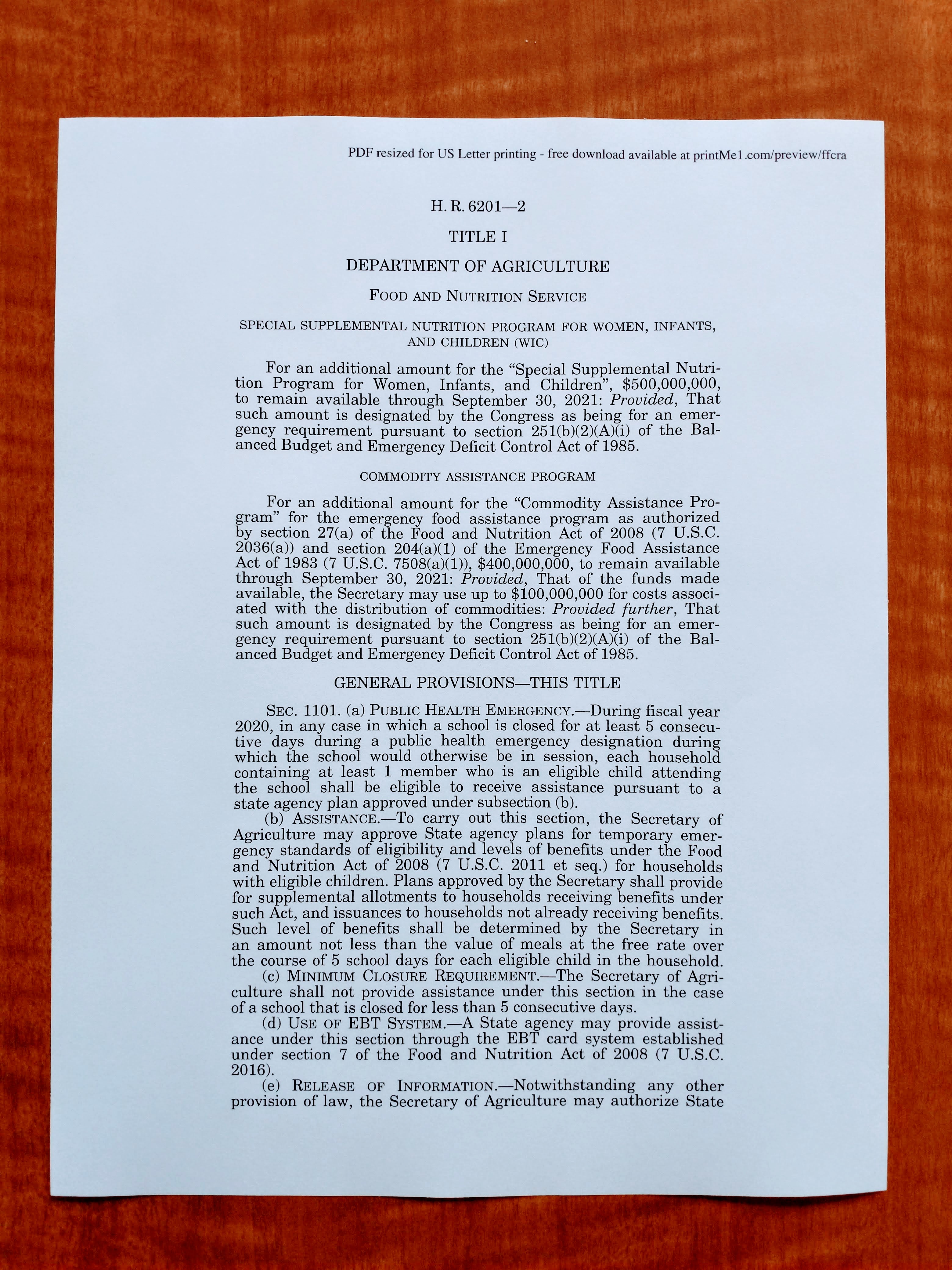 We've used our software to create verbatim versions of US Laws from the US Government Printing Office with all content and pagination intact, but we removed the extra whitespace so the PDF will print in larger, easy to read text on a regular US Letter page.

Our version is the exact Authenticated US Government Information version, but set-up for a standard US Letter (8 1/2" x 11") page.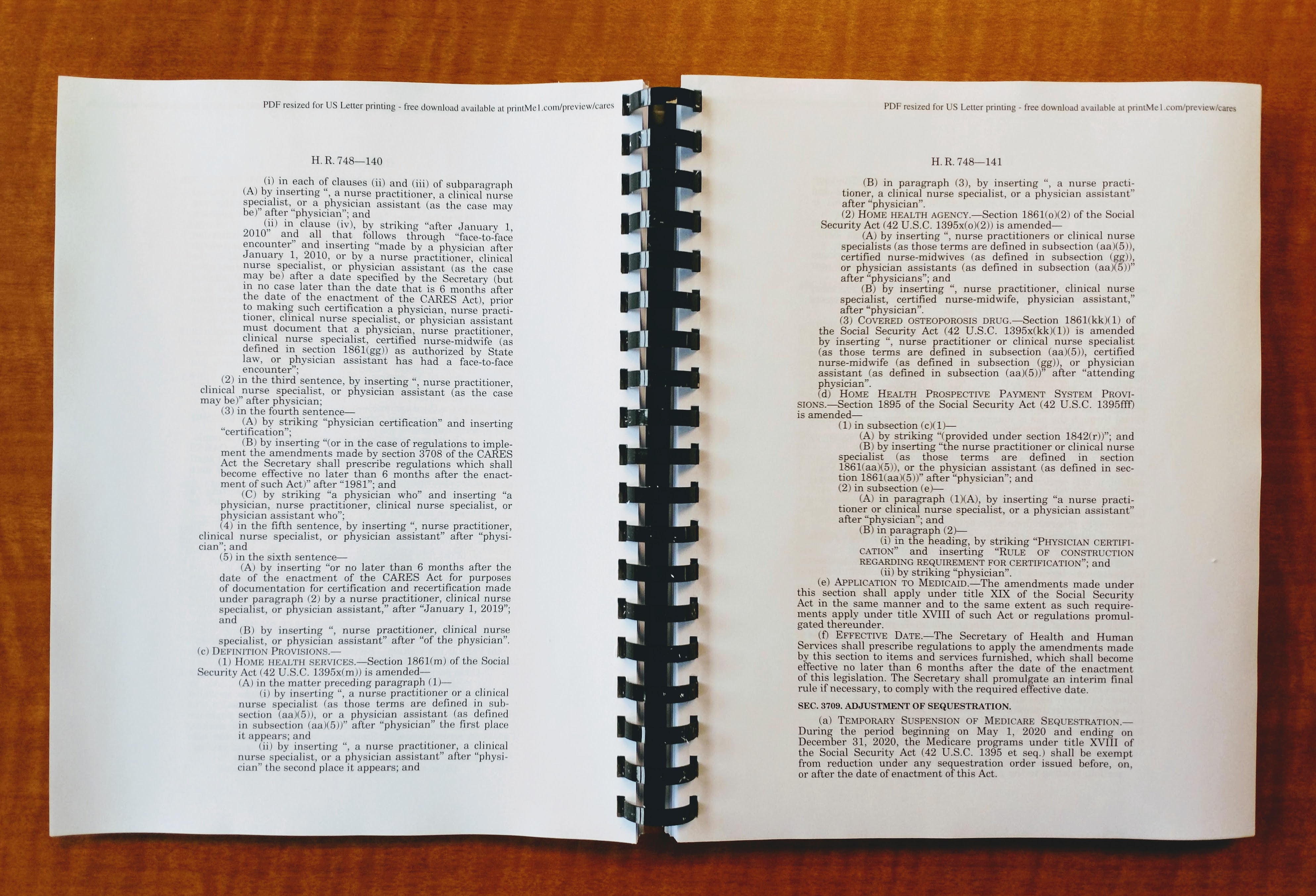 The PDF's of these easy to read in print versions are posted below using our PDF Hosting feature. They are free to download and redistribute. Our PDF printing service is available for any PDF's that are too large to print and bind at home.

List
Here are the recent US laws and Federal Court publications available in easy to read formats: FREE PDF DOWNLOADS, and easy check out for a print, at the links.

We will continue to update this page (newest at the top):
H.R. 6395 National Defense Authorization Act, 2021 (NDAA)- 1,480 pages. [Added 1/11/2021]
H.R. 133 Consolidated Appropriations Act, 2021 (Stimulus Bill)- 2,124 pages. [Added 1/11/2021]
US Federal Court PDF's for Current Rules of Practice & Procedure (Added 7/17/2020):

Rules of Civil Procedure
Rules of Criminal Procedure
Rules of Evidence

Families First Coronavirus Response Act (FFCRA)- 43 pages
Coronavirus Aid, Relief, and Economic Security Act (CARES)- 335 pages
CARES & FFCRA Acts, COMBINED into one PDF- 380 pages (two blanks added for double-sided printing)

Prints of each available from the links also.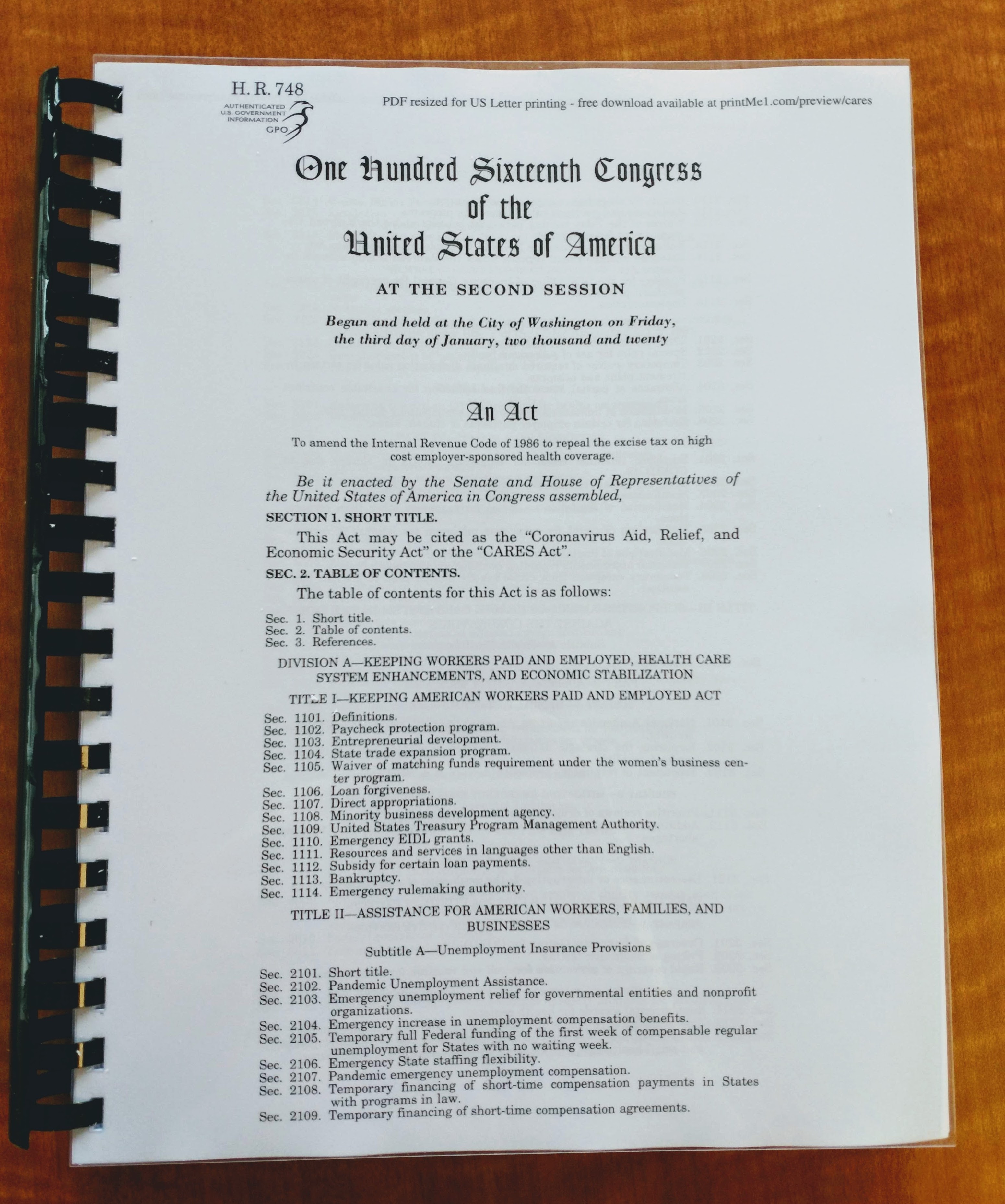 Any other new stimulus Acts will be posted here in an easy to read & print format when made available by the USA Government.